Our Subjects
A Grade Ahead's programs help your child create a lifetime of success!
Education is the key to a successful life and A Grade Ahead has a proven approach to help your child reach his or her goals. Our curriculum increases in difficulty each month as it guides students to fully grasp critical concepts and skills. Our worksheets are created by teachers and educational experts to ensure that your child feels challenged. By understanding the lessons and completing the worksheets, your child will have an academic advantage in school and be positioned to excel in life.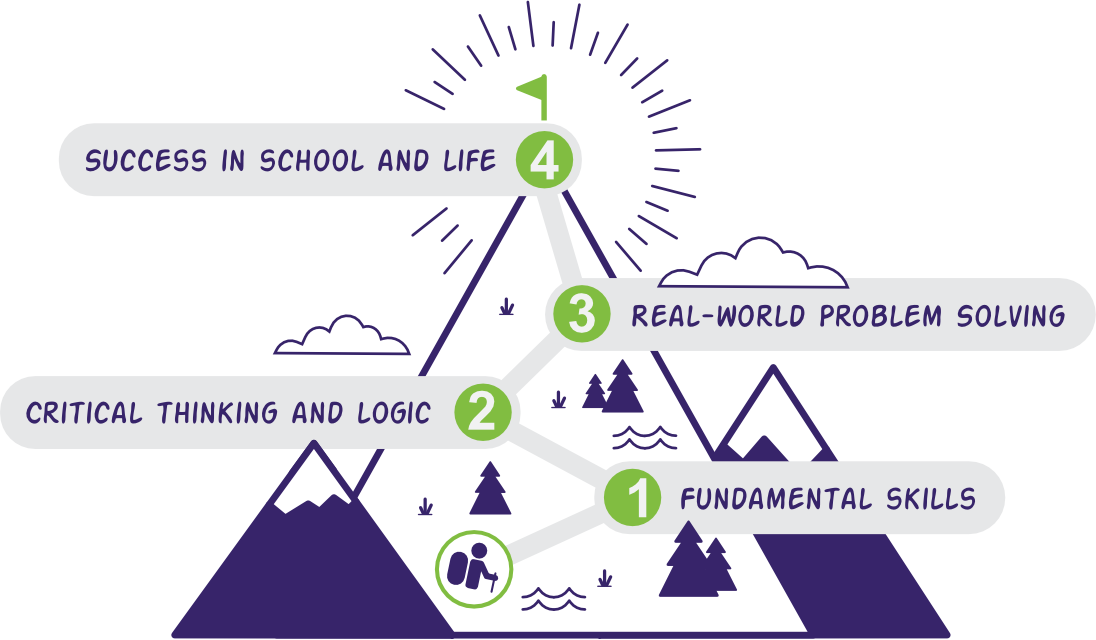 Practice Makes Progress!
We focus on the long-term goals you have for your child. Our lessons and worksheets work together as a stepping stone so that your child improves over time to achieve academic success in the long-run. Through mail, you will receive monthly curriculum for your child that includes:
A written lesson each week explaining a new concept
Four comprehensive worksheets per week to practice learning
Hands-on learning activities that relate key concepts to real-life situations
Answer keys for all of the homework
Your child will learn a new concept each week and complete  worksheets to reinforce the lessons.
Check out our program options below to set your child up for academic success today!